This morning I completed my first trail race of the summer, the Evergreen Mountain Trail Race (I had planned on one earlier but decided to take more time to train). It was a 10 mile run around the Alderfer - Three Sisters Park and to the top of Evergreen Mountain in Evergreen, CO. The course itself was rather tricky as the park has a lot of connecting trails, thankfully I had pre-run the first half of the race a few weeks ago so I didn't get lost.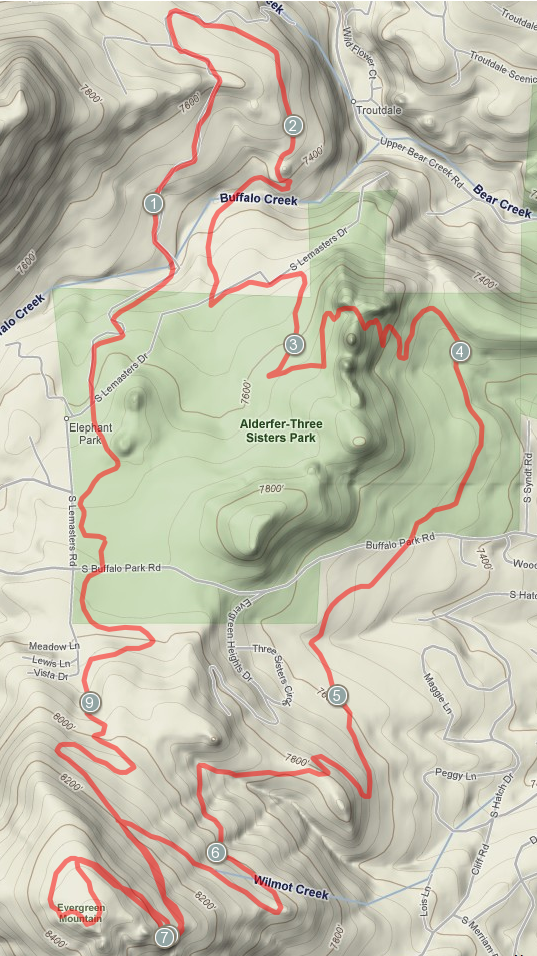 The thing that made this race one of the most difficult for me (short of the marathon) was the elevation gain of over 1200 feet. You can see the elevation profile here:

My final time was 1 hour 37 min, not bad considering the terrain. I'll have to do some more hill training for the next trail race which is August 1st, the LaSportiva Eldora Trail 10k.